THE NEW ERA OF ENGAGEMENT RINGS
MINIMALIST TIMELESS DESIGN THAT LASTS A LIFETIME
Consciously Created | Fine Craftsmanship
Made for the modern day Princess
WHY NATURAL DIAMONDS ARE OUTDATED
Every girl dreams of receiving that little blue box with a diamond ring once in their life, but at what cost?
Conflict diamonds (blood diamonds) are heavily overpriced for retailers to profit and are unethical as they are a product of forced child labour, unsafe labour practices & environmental disruption around the world.
learn more
THE PRINCESS GEM GUARANTEE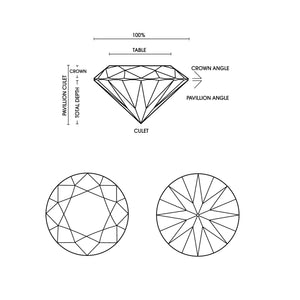 OPTICALLY SIMILAR TO A DIAMOND
Every gem is handcrafted, precisely cut and meticulously polished by our master craftsmen with decades of experience in the diamond industry. Every step of care is taken to ensure that our lab-grown gems resemble the brilliance of a classic diamond, graded by the 4 C's and passes the diamond test so you will have the brilliant engagement ring of your dreams.
SUBSTANTIAL COST SAVING
Affordability is what sets Princess Gem apart from other diamond retailers. Splurge on experiences rather than material items. By spending less on your ring, you will have a higher budget to allocate to your wedding or honeymoon for memories that last forever.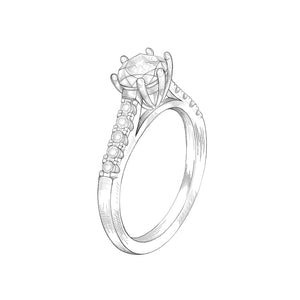 LIFETIME WARRANTY & POLISHING
Our products come with a promise of a lifetime warranty, with the glistening brilliance of a diamond ring, you can wear it every day with absolutely zero stress. We also offer a lifetime polishing and cleaning service to ensure a lifetime of sparkle.
TOP PICK ENGAGEMENT RINGS
find out what our CUSTOMERS have to say.
The idea of moissanite engagement ring was quite new to me, and the fact that it looks like a diamond and shows positive on the diamond tester was an instant appeal to me. The staff at Princessgem assured me that my fiancé will love it and readily offered a return if I did not like it. I decided to go ahead with the purchase and the ring turned out so beautiful, my fiancé love it so much! 

Ryan
I picked out a classic solitaire ring and it was very well received by my wife. My wife had always wanted a 1 carat solitaire in Tiffany setting, however the cost is too high. With the assurance by Princess Gem, I took a leap of faith and surprise my wife with it. She loves it so much and none of her friends could tell that its not an actual diamond.

Zhi Wei
I already own an engagement ring but I decided to purchase for myself as I want to use it for daily wear and travel without worrying I will lose my diamond ring. The brilliance and sparkle of the gemstone is so similar to my real diamond! The quality is great and I will be looking forward to get more designs to add to my collection!

Janessa
I proposed to my girlfriend of 9 years with the French pave ring and she's so happy with it. We've always been making practical purchases and the ring was a real deal breaker for us! It save us a great deal of money and no one could tell the difference anyway.

Brandon
QUALITY OVER QUANTITY
Our fine jewellery are on a made to order basis to avoid inventory wastage. This allows us to create exclusive designs at an accessible price point for all. We produce in small batches to ensure quality over quantity.
MADE TO ORDER
ALL THE SPARKLE, WITH NONE OF THE SPENDING, OR STRESS!
TRANSPARENT PRICING
Our production process is tried, tested, and streamlined to keep prices affordable. All orders placed via website enjoy Direct Pricing.
Our direct business model ensures all moissanite diamond rings come straight from the lab to you while eliminating middlemen and any artificial markups or distribution costs.
No hidden costs as all value-added services such as lifetime warranty, cleaning & polishing services and resizing services are inclusive in the pricing.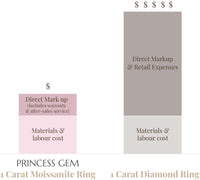 Location
Our Store (Viewing Only)
1 Raffles Link, B1-24B. Citylink Mall, Singapore 039393 (The Featured Store)
Opens Daily, 12pm - 8.30pm